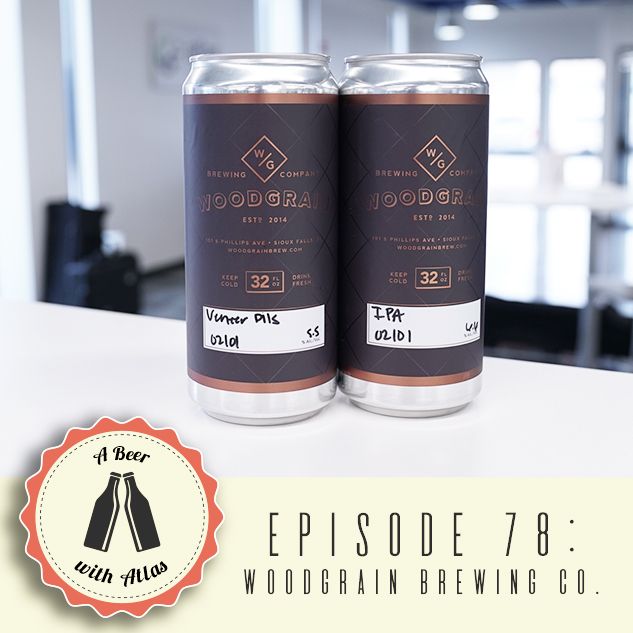 Woodgrain Brewing Company, featuring the Woodgrain Crew in the studio - A Beer With Atlas 78
02-19-2020
The team hosted the Woodgrain Crew in the studio for this special episode of "A Beer With Atlas".
A true modern American success story in the growing world of craft beer, Woodgrain is a Sioux Falls original backed by a team that shares a passion for good, flavorful, beer. Simple.
Find out what it's like to run a growing microbrewery in the heart of the Midwest. Learn about Woodgrain's story, their expanding selection of brews, and stop by the brewery the next time you're in South Dakota.
First pint's on us.
(Not really, but you should at least have a flight while there.)
Our thanks to the Woodgrain Team for taking time out of their busy brewing schedule to chat all things craft beer with our own crew.
Cheers.