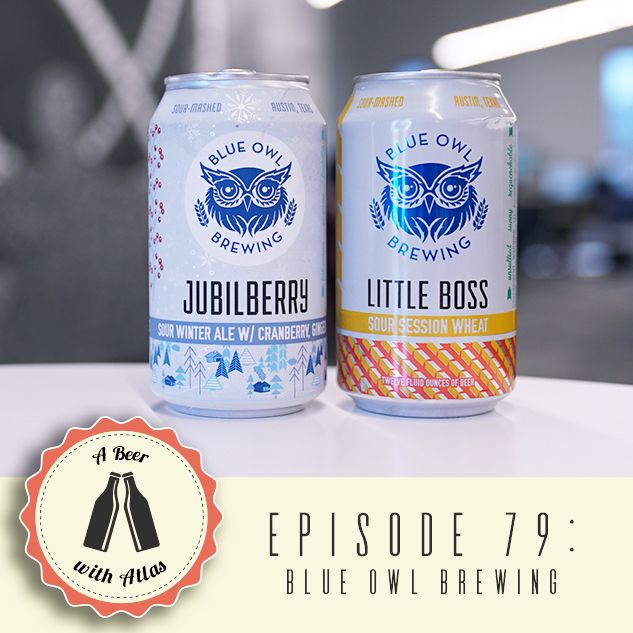 Jubilberry and Little Boss from Blue Owl Brewing - A Beer With Atlas 79
02-26-2020
We sample Blue Owl Brewing with Jubilberry, a sour winter ale, and Little Boss, a sour session wheat.
We dive into these Texas sours and discuss Houston trivia, the music of Willie Nelson, and even Willie's son Lukas Nelson.
Our team enjoyed these brews even though they offer some flavor profiles that would normally be outside of our beer reviewer preferences.
We also feel it's important to mention that Blue Owl has beers named: Van Dayum! (sour red ale), Can't Quit You (sour hazy IPA), Dapper Devil (a sour raspberry Belgian-style strong ale), Cool and the Gang (sour summer with Earl Grey), Hop Totem (a sour citra IPA), and several others.
If you're looking for a little unique flavor from the Lonestar State, this is an excellent place to start your adventure.